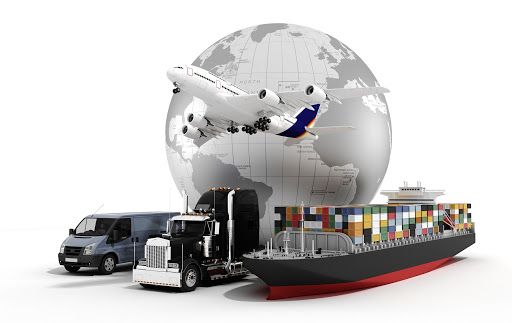 REALIGNING INDIAN CUSTOMS BROKING – NOW IS THE TIME
Posted by : Admin/ 17 Mar 2021
Import/Export

Import and Export of goods and services of our country have been properly carried on by the Customs Brokers Licensing Regulations. They ensure that all the Customs rules and regulations are followed. From the preparation of documents to the payment of the taxes, the
C
ustoms Broker
has to assure that all these activities are done within the rules.
The Indian licensed Customs Broker are good at multitasking, client servicing, are experts, participates in policy-making, and represent our country at International forums. The fears and scope regarding Customs Broker have become the topic of discussion today. What changes have happened post-COVID-19 and changes and strategies could be created or made to persuade how Indian brokers should deal with the current situation.
How could one survive in the current situation? The balancing act, essential and how to deal with the opportunities will be the points which one should consider to deal with the present situation. As the future is ascertained, one should learn to utilize the time and how to grab the opportunity. The webinar session conducted by experienced brokers will help you to learn more about the topic.
C
ustoms Clearance Course
in India is assigned with pivotal responsibilities such as helping the exporters and importers go through customs clearance, maintaining documents such as a letter of credit, bill of lading, etc., and so on.
Import-Export
,
and
International Freight Forwarding
of goods happens more efficiently with the help of a customs broker's assistance.
The webinar session organized by JBS Academy on
R
e
aligning Indian Customs Broking – now is the time
was
engaged by Prof. Samir J. Shah, licensed Customs Broker since 1984. He has 34 years of experience in International Freight Forwarding & Customs Clearance. Other areas include - Custom Brokering, Freight Forwarding, Logistic Education, SCM Training, and mentoring. He has submitted papers in various organizations such as "Freight Forwarders", "Air Cargo" & "CHAs" etc. like Biennial Convention of Federation of Freight Forwarders Associations in India – Cochin, Annual Convention of Air Cargo Agents Association of India – Colombo, Gujarat Customs – Ahmedabad, etc. Professor Shah has been awarded various awards and achievements.
This webinar session includes a special address by Mr. S Ramakrishna, the experience of 37 years in Customs clearance course in Ahmedabad, and Mr. A V Vijaykumar with experience of 32 years in Customs Clearance.
The webinar session titled
'

R

ealigning Indian Customs Broking – now is the time

'
was attended by 238 attendees. We have the recorded session of this webinar which is available on our YouTube channel.
Other Blogs

AIR CARGO FREIGHT CALCULATION

AIR CARGO FREIGHT CALCULATION

AIR CARGO FREIGHT CALCULATION

AIR CARGO FREIGHT CALCULATION

AIR CARGO FREIGHT CALCULATION