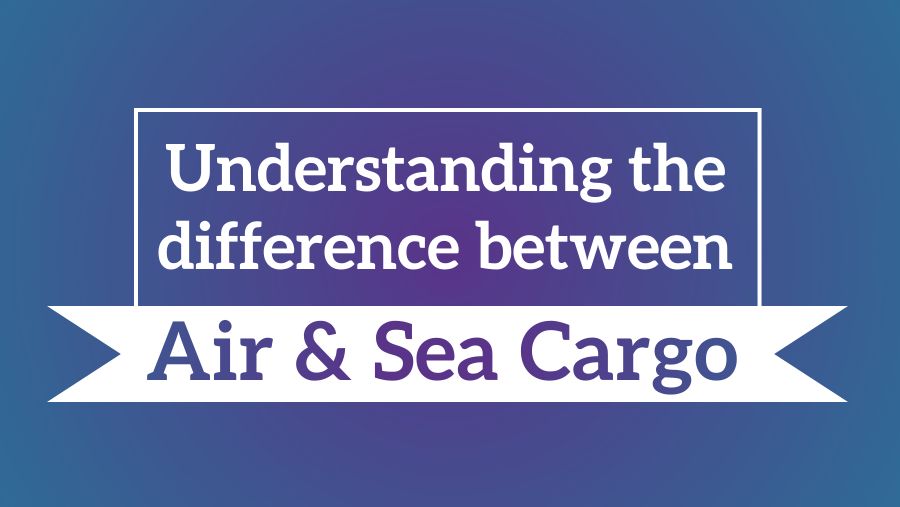 Understanding difference between Air Cargo and Sea Cargo
Posted by : Admin/ 17 Mar 2021
Logistics

In an Export Import business, different modes of transportation like Land, Air and Sea are made use for the movement of goods, and they play a significant role in connecting the buyer with the seller thereby fulfilling the demand of the buyer. The ocean shipping is the process of transporting goods to overseas buyers with the help of container ships. Basically, water transportation is of three types; through
rivers and canals, coastal shipping and ocean transport.
Air transport is one of the important modes of transportation
which makes use of advanced technology
. It offers the highest speed and a safe movement of the cargo, but is also one of the most expensive modes of transportation. Transport cost is influenced by factor like
distance, volume, density, stow ability, handling, liability, and market factors.
A Freight Forwarder is a person who helps the Importers by maintaining contacts with carriers, liners and shippers. A Freight Forwarder could help in deciding the Freight by providing information about rates and services offered. Information Technology also has an important role in Export and Import which helps in database management, data integration and provides speed, accuracy and customized reports.

The webinar session on the differences between the two modes of transport conducted by JBS Academy was engaged by Professor Mrs Manisha Thaker, an expert in Logistics and Freight Forwarding with an experience of about 20 years. She has managed many odd dimension and breakbulk cargo projects and has served many manufacturing companies.


The recorded webinar session which was attended by about 140 students is available in our You Tube channel.
Other Blogs

AIR CARGO FREIGHT CALCULATION

AIR CARGO FREIGHT CALCULATION

AIR CARGO FREIGHT CALCULATION